Hot buttered rum is a winter favorite in my household. Perfect for a holiday party or just a cozy night staying in, this hot drink will keep you warm even with a foot of snow on the ground! And besides being a delicious treat, this drink is very simple to make.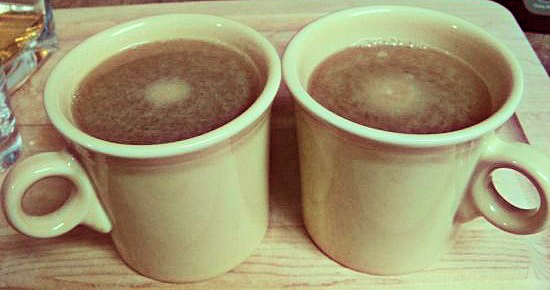 For one serving of hot buttered rum:
1 mug boiling water
1 slice butter (can be salted or unsalted, depending on your preference)
1 tsp. brown sugar
1 dash cinnamon
1 dash vanilla extract
1 ounce dark rum
Bring a kettle of water to boil. Meanwhile, muddle in the bottom of a mug the butter, brown sugar, cinnamon, and vanilla extract. Stir in the rum. Add the boiling water and stir. Your hot buttered rum is ready to serve!
Author bio: Sarah Heckle is an editor who specializes in topics like how to properly use computer glasses and how to determine your reading glasses prescription.