Looking to update your look for spring without necessarily draining your budget? Here are some must have fashion accessories that will transform your look and leave enough for the kids' guitar lessons or ballet classes.
Begin with  the Colors of Spring 2013
Each season, the Pantone fashion color report showcases the top spring color trends that will be guiding the fashion and style world for the upcoming months.  This season's colors include: emerald green, dusk blue, jade, grass green, violet, lemon, linen, navy blue, and orange.
Pick out the colors that flatter you and let your accessories enhance your natural beauty.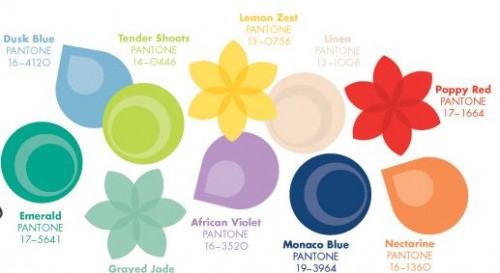 Sunglasses
Spring accessories may be used until summer depending on your style choice.
This is a very practical fashion accessory for moms. Can you imagine driving your kids to school and back without wearing them? The Dior Lady 1 Signature Ring Template Sunglasses offers a clean line with a relaxing tone that blends with the hues and vibrancy of spring. Fortunately, there are a variety of choices in unbranded stores similar to that. You don't need to choose the branded version if it doesn't match the shape of your face. If your wardrobe is on the side of colorful and loud prints, get a darker shade of frame for your sunglasses. Get a brighter color for the frame of your glasses if most of our clothes have neutral colors and smaller prints. The plus side is, you get to cover those once in a while eye bags in case your little one had a bad nightmare the night before. If you want to extend the use of the sunglasses for summer, you might want to get a darker color for the frame. It just looks much better that way on the sand.
Scarves
Brightly colored scarves can cheer you up.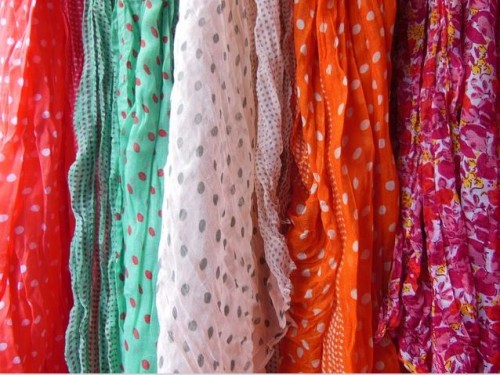 Feeling grouchy or sluggish? In case you need that extra feel of femininity, get yourself a scarf made out of light material. Aside from the color that it can add to your outfit, the softness and free flowing feel of the fabric can lighten up your mood. It can even be used as a quick bandana for the hair in case it's one of those bad hair days. As an accent to a pony tail, it can give you that fresh, clean look. On top of that, it can also hang loosely on one side of the shoulder to cover accidental food stains made by the kids
Bracelets and Necklaces.
Bazaars or yard sales are good places to find affordable yet unique accessories.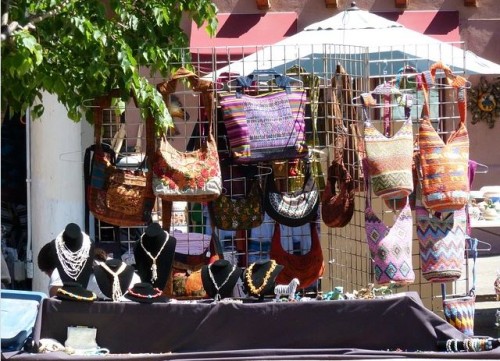 Look for a second set for your little girl that will match your jewelry. Yes, you can go in style with your little girl and it doesn't have to be the exact same pieces. Since bracelets and necklaces can cost a wee bit, choose a cheaper alternative for your little girl who won't mind the less costly version at all. All that matters to her is she's pretty like mommy.
Large Handbags.
Whether it's plain, printed, or brightly colored, this is one bag that a busy mom should never leave behind. One look and people around with you will smile right away. Since spring reminds you of the importance of being one with nature, you can easily refuse that extra plastic bag for small, purchased items. No need to carry an extra bag even with kids in tow since a diaper and an extra shirt for the little one will fit easily. I personally like the Mulberry Willow Tote from its Spring 2013 collection. I'll wait for your comments if you find something similar that's much cheaper.
Shoes
Sturdy mid heel shoes up to the classic 2" style are ideal for moms on the go. It's fit for a lady but sturdy enough to support your feet on hectic days. Choose the color that will flatter your legs whether it's fully covered or open toed. You can never go wrong with shoes as long as you are comfortable in them. Are the pretty shoes worth the corns on your toes? I leave that for you to answer.
Spring is an inspiring season to start fresh and feel like a new woman. You now have the colors, the key accessories, and the reasons why you need them. All you need to know now is what works for you.