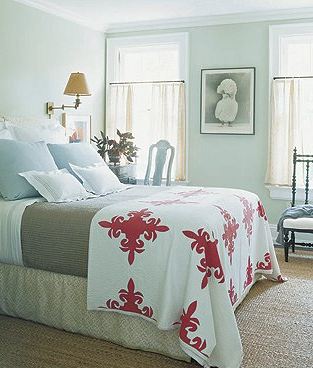 The holidays were wonderful, and the house was full! Grandma and Grandpa came all the way across country, bringing a sleigh full of stuffed animals for the baby and several new outfits for your teens, but that is not all they brought. Aunt Jane and Uncle Harry left the day after Christmas, but nobody immediately noticed what they had left behind.
All across the country, holiday visitors are transporting tiny pests, which like to hitch a ride in clothing and luggage. In recent years, the miniature bed bug has been making a strong rebound, turning up in hotels, clothing stores, and private homes where they would never be suspected. Don't let your home be one of them. Put these common-sense suggestions into practice this holiday season as presents are purchased and guests arrive:
Before Holiday Events
Taking the offensive before the holidays arrive may serve you well. Moms should take these special precautions as holidays near:
• Make sure there is a space between all furnishings and the wall, especially beds and upholstered couches and chairs, so there is nowhere for insects to hide.
• Buy zippered plastic covers to encase the mattress sets in each guest room.
• Place a wooden or metal suitcase rack in each room to keep luggage off the floor, or have the guests unpack and hang their clothing so that you can store the suitcases in the garage. Politely explain that this will give them more room to move.
• Use your lighter colored sheets on each guest bed so that the spots of feces left by bed bugs can be spotted immediately.
• Make hospital corners when preparing beds as a defense mechanism to make the route more difficult for these tiny predators.
During the Holiday Celebrations
If bed bugs have gotten a ride into your residence, control is vital. Once bed bugs have begun to lay eggs, a pest control specialist may be the only option. These ideas may stop them before they have a chance to multiply and clandestinely move to other rooms in the house:
• Vacuum thoroughly and often, trashing the vacuum bag in an outside refuse container after each use.
• Put all fabric or fur gifts into the dryer for at least thirty minutes on the highest temperature setting.
• Check the creases and corners of all bed clothing daily, looking for red or brown spots.
After guests leave your home, it is an excellent idea to use a steam cleaning service for the carpeting and upholstery. If bed bugs defeat all of your precautionary measures, your family or guests will probably complain of red, itchy bites that cluster in a rash somewhere on the arms hands, legs, stomach or face. These are most often found on the body parts which come into direct contact with the bedding. Visible bites are a signal that it is time to call in a professional exterminator to aggressively treat these little parasites. Although bed bug bites are not inherently dangerous, these little devils can make their victims look and feel miserable.
Fortunately there are ways to minimize the chances of these pests moving into your home. By following these practical tips you can do your best to protect your home from uninvited guests this holiday season. Visit bed bugs.org for more information on things you can do to keep these insects away from your family.
Guest author Karen Barnes works as a writer. After staying in a hotel which had bed bugs, she's more aware of how they spread and is going to follow the advice in this post this holiday season to bug-proof her home.