Summer vacation is just around the corner which means one thing to many families: road trip. Even with fuel prices going up, taking a road trip close to home is one of the most cost-effective and fun ways to bond with your family.
Before you hit the road, we have a few suggestions to help make your family road trip a smooth ride.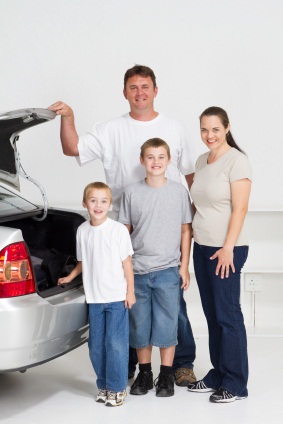 Take Inventory
Kids grow and they grow fast. Have your kids try on last year's bathing suits and summer clothes and make a list of items that no longer fit.
Ensure you are stocked up on summer supplies now to avoid any last minute trips to the store. Think sun block, bug spray, swim toys…
Check Your Car
Inspect all four tires (and the spare) for cracks or bulges to ensure you make it to your destination safely. Be sure to check for proper inflation. Well-inflated tires help with gas mileage as well as safety!
Make sure your air conditioner is running cool. If it's not as cool as you would like it to be, have a professional look at it—you don't want your AC breaking down in the midst of the summer heat! For more tips on getting your car summer ready see this post on how you can " Get Your Car Ready for Summer".
Keep Kids Full and Entertained
Let's face it, hungry kids don't make great travel companions. No matter how close your destination is, pack a few plastic baggies with their favorite healthy snacks to munch on in the car.
Safe and happy travels!