Much has been written about the infamous girlfriend?s getaway. As we sit in our offices, baby?s nurseries, or dentist?s offices, we dream of this magical phenomenon. The image it congers up usually involves a beach or exotic location of some sort but even the more realistic destination (?Hello Milwaukee!) causes us a moment of pause. Picture this.. Outdoor caf?, sun is shining, we and our 3-4 besties are sharing a carafe (large, please) of wine while the handsome waiter flirts shamelessly with you, after all it IS your daydream. Somehow, magically, in this scenario, everyone in your group is perfectly synched on trip expectations and there is not a traveling snarl to be found.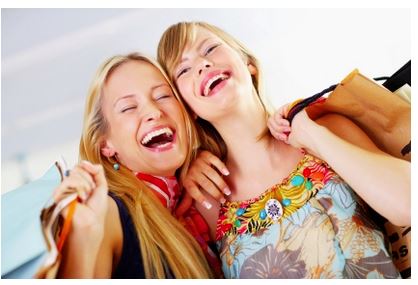 Well, as we all know, traveling – like life itself – is always a little different than fictional imagery and when traveling is combined with multiple females, even the best of friends can hit roadblocks. Fast forward to Milwaukee (yes, we can still work with that). The wind is blowing because? well, it IS Milwaukee. You are huddled around the map ? trying to find your way to the City Hall which was in the opening scene of Laverne and Shirley because your friend Amber INSISTS it is a must see in the city. Two of you are viewing the map, one is trying to get the IPhone navi system working (it is the 21st century after all), and the last two are, albeit diplomatically, complaining.
Getaways with friends can be great but to help ensure a successful experience with your girls, communication and planning is key. You can start with the following steps:
Communication: Like all good relationships, setting expectations and talking about them is critical to having a good time particularly with friends you have never traveled with before. Communication before and during the vacation is critical to avoid hard feelings later.

Planning: People travel differently. An ideal vacation to you may involve museums and cultural events but to your travel companions, shopping and lounging may be on their agenda. Sit down ahead of time and get a better understanding of what everyone wants to do and work up a loose schedule on what the traveling agenda will look like.

Be flexible: Traveling with anyone involves compromise. Being willing to adjust on your plan will encourage your companions to do the same. Consider breaking into pairs or go off on your own and do your activity for a couple of hours.
By understanding your travel partners and being willing to bend a bit on your traveling vision, you can get the most out of your trip AND have a great time with your friends.
photo credit: singlemindedwomen.com