In my dreams my home and life are organized, clean, and pristine. I know exactly where everything is and I am never embarrassed at the state of my house when a friend unexpectedly pops over. However, real life is a little different than that. Things get busy and keeping my home (and life) as clean and organized as I want takes a back burner to work deadlines, kids? soccer practice, and family vacations. But with the help of some cleaning hacks, you can fake your way to a clean and organized life. Here are five top cleaning hacks for when you only have a few minutes: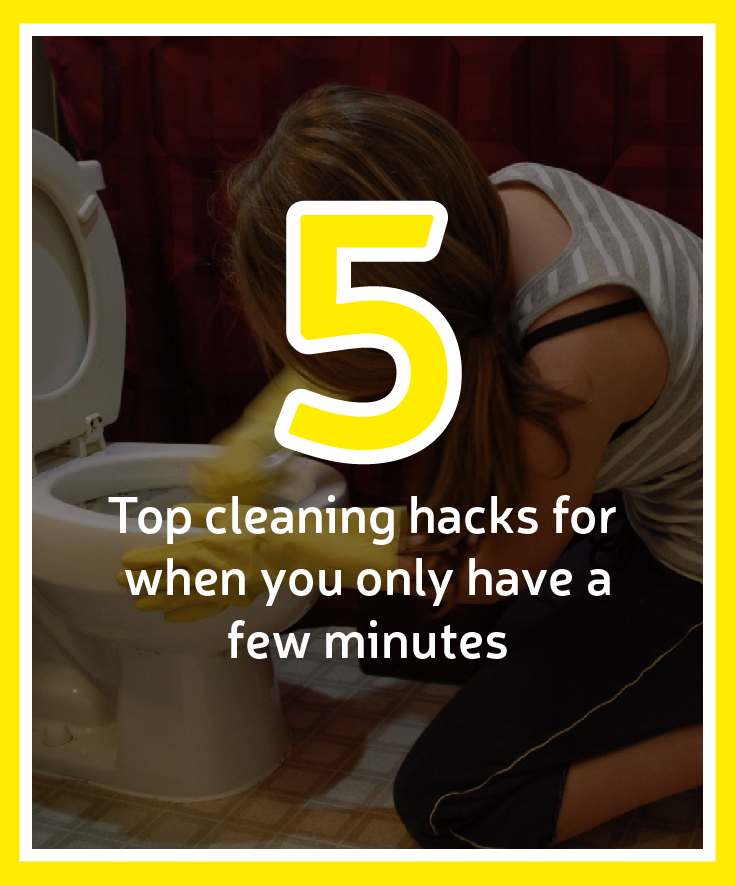 Dust and vacuum. Even if you don?t have time to deep clean the entire house, running a rag over dusty services and vacuuming can make a huge difference. Maybe it?s something about those vacuum lines in the carpet.
Use an air freshener. Things just feel cleaner and more organized when they smell good. I like to spray air freshener or light a candle in my house to create an energizing environment. An air freshener in my newly cleaned car also makes a huge difference and covers up all of those strange smells.
Use baskets. I would love to have a great storage solution for problem areas like the entry closet or my craft room, but I haven?t gotten around to it yet. Instead, I group things in open baskets, which makes it easy to quickly sort items. Even my little kids know how to throw their hats and gloves into separate closet baskets.
Hide things. It may sound like a total copout, but one of the easiest ways to fake a clean house is to cover up the mess. That means putting toys in a toy box or an armoire with a door, pulling the shower curtain closed, and closing closet doors. You can hide the mess for now and get around to cleaning it when you have time.
Use wet wipes. My cleaning secret is disinfectant wipes?in just a few seconds I can wipe up and tidy my table, stove, and bathroom counter and get rid of dirt and germs. I keep a container of wipes in almost every room and wipe things clean every time I have a few extra seconds.