Even though Father's Day is a thing of the past, I'm constantly on the search for good men's gifts. Between birthdays, anniversaries, and other celebrations, it helps to have a stash of good gifts of hand for the men in my life. But shopping for guys is hard, and it's always a struggle to find a unique gift that they will enjoy and appreciate.
I don't exactly have the greatest track record with man gifts, either. I'm a repeat offender of giving ties for Father's Day and books that are still un-read for birthdays. Flowers are an easy gift to make me happy, but anniversary gifts for men are a little harder to come by. Luckily, Guyville is here to the rescue—it is the perfect resource for find a gift that is not only fun to give, but is something that men actually want. And did I mention that every order comes with free shipping?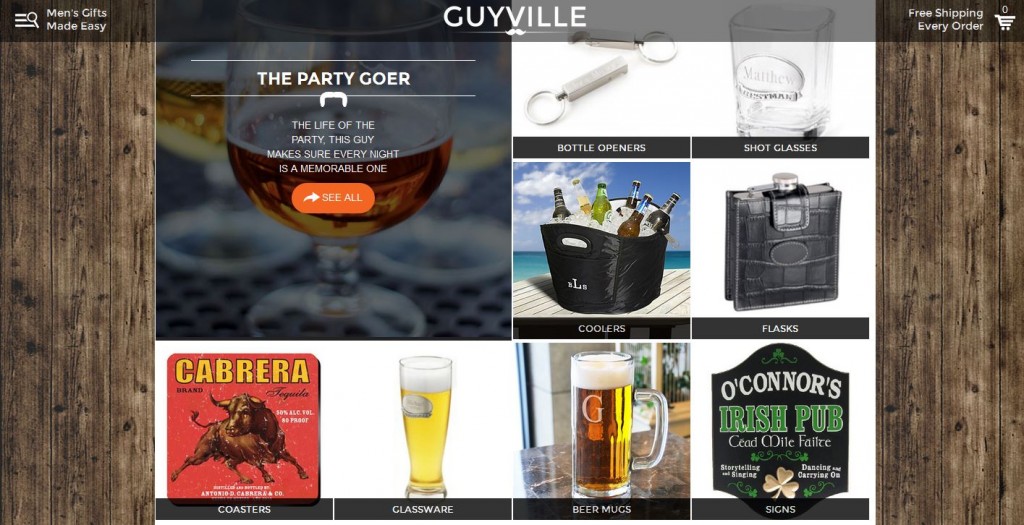 One of the great things about Guyville is that everything is easy to find. Search by gift occasion, price, or even personality type. Their gift selection is unique, fun, and sure to please. Plus, most items come with free personalization so you can create an instant heirloom with a gift no one else on the block will have.
There are so many great things to choose from that all of the sudden I'm looking for reasons to give gifts to the men in my life instead of avoiding it. On my list? This gorgeous cocktail glass set and cedar box for my husband, this stylish travel cooler for my brother, and this leather money clip for my dad. They are gifts I'm sure the guys will love, and I can't wait to be the queen of gift giving.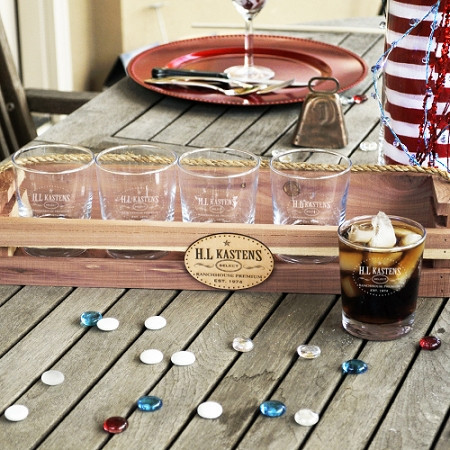 Guyville is always finding new men's gifts, so the selection is fresh and on trend. With gifts for every man in every price range, Guyville is my new go-to for presents.
What is your favorite man gift to give?