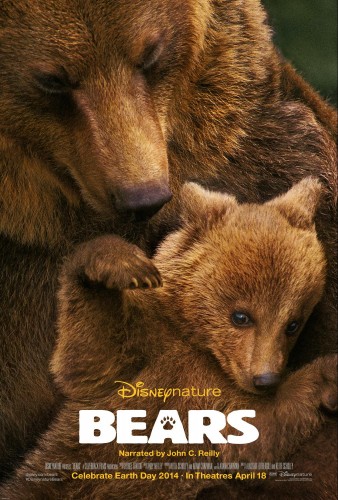 Disney's Bears will be opening in theaters April 18th and who doesn't love these beautiful bears! ?I can't wait to see this when it hits theaters!
?Bears? captures the fast-moving action and suspense of life in one of the planet?s last great wildernesses?Alaska. ?Bears are a symbol of North America,? says director Alastair Fothergill. ?We want to take audiences to one of the most beautiful places in the world?an area people hope to visit, but never do. Now they can see Alaska through the eyes of a mother bear and her cubs.?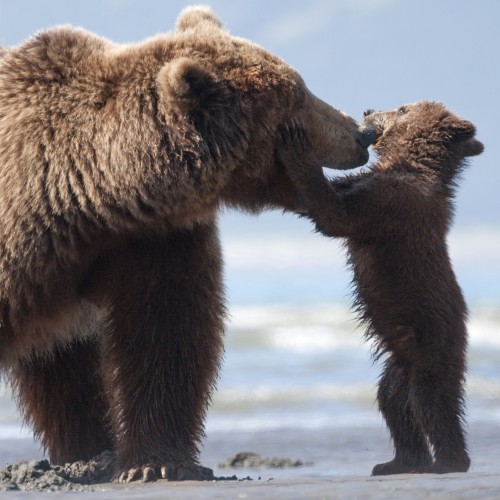 ?The brown bear is strong and intelligent, gentle and incredibly social,? adds director Keith Scholey. ?And unlike any other animal, they hold a special place in our hearts?we all had a teddy bear growing up. Bears are perfect for storytelling.?
In an epic story of breathtaking scale, Disneynature?s upcoming True Life Adventure ?Bears? showcases a year in the life of a bear family as two impressionable young cubs are taught life?s most important lessons. Set against a majestic backdrop teeming with life, their journey begins as winter comes to an end and the bears emerge from hibernation to face the bitter cold. The world outside is exciting?but risky?as the cubs? playful descent down the mountain carries with it a looming threat of avalanches. As the?season changes from spring to summer, the brown bears must work hard to find food?ultimately feasting at a plentiful salmon run?while staying safe from rival male bears?and predators, including an ever-present wolf.
So to get you read for this amazing movie we have some fun activities sheets for you and your kids! ?Click on each image to open PDF for printing.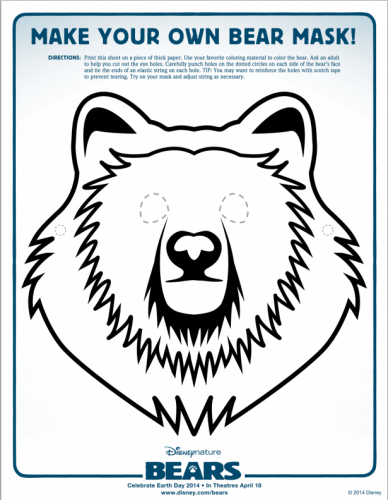 You can make your own Bear mask to pretend like your a bear or wear to the movie!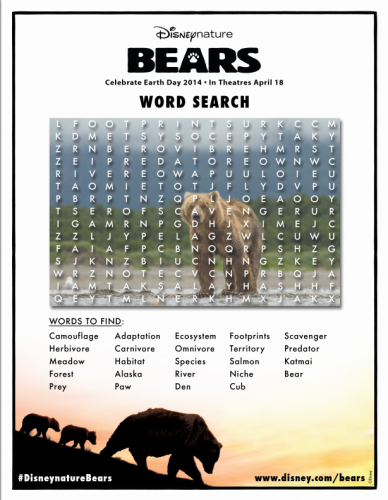 We have a fun word search that has all kinds of Bears fun!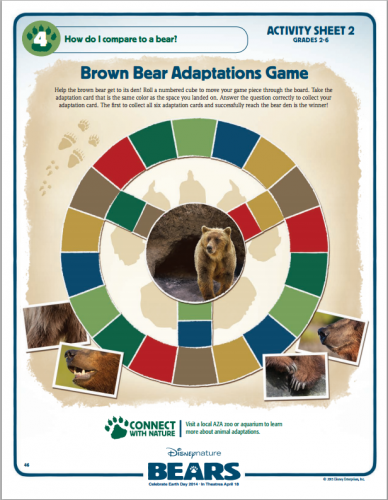 This is a fun activity where you can help the brown bear get to the den!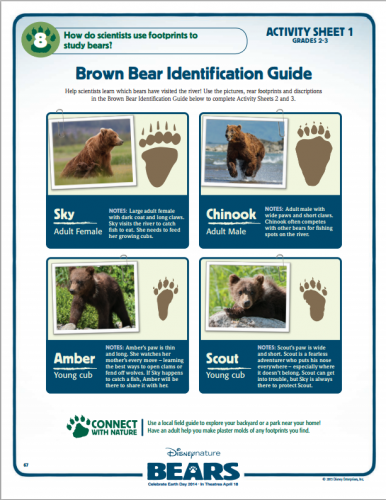 This is a great sheet to learn more about the brown bear and their cubs!
Make sure that you head to the theaters on Friday, April 18th to check out Disney's Bears! ?You can also get more information or follow Bears on their Website, Facebook, and Twitter!