When it comes to shopping, it's all about the timing. Even buying something as simple as a loaf of bread when it's on sale can lead to a big difference in the price. The good news is that big items tend to go on sale around the same time every year, which means you can potentially save lots of money if you plan ahead. Get ready for the New Year by preparing for your big purchases. Here's the best time of year for your various shopping trips: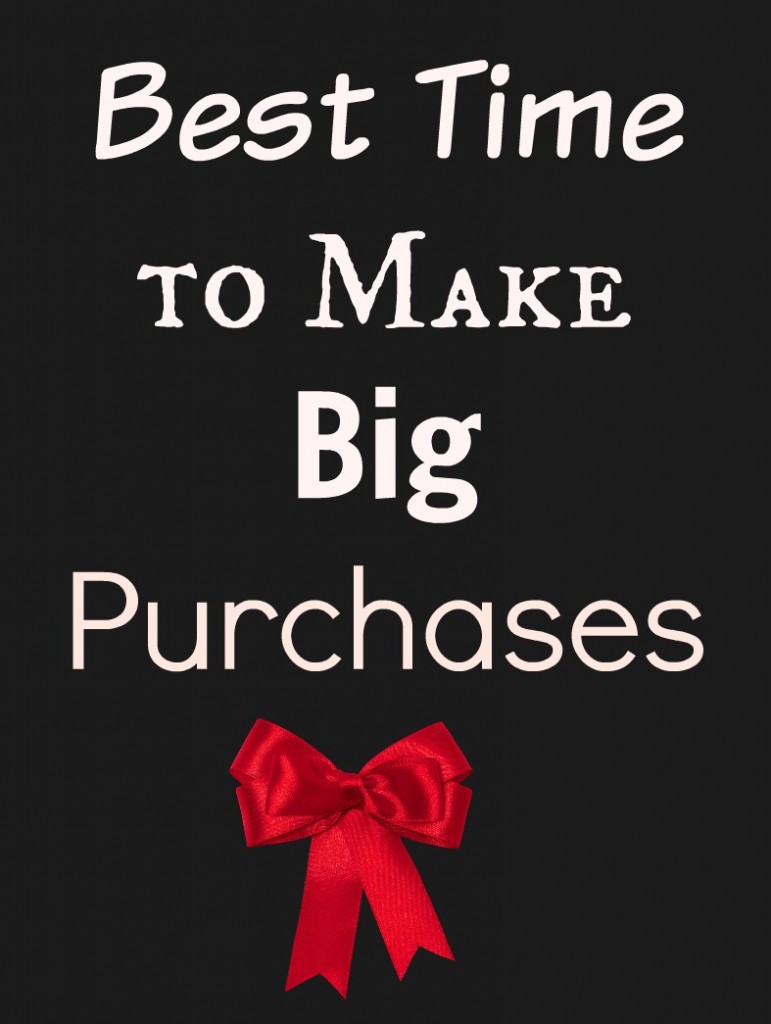 January
Save on office furniture, digital cameras, bedding, and outdoor gear. January is also a good time to stock up on after-Christmas clearance decorations and wrapping paper and to find a good deal on off-season items like gas grills.
February
This month is a great time to buy a home theater system, hardware, or a bicycle. Thanks to Valentine's Day, you can also get great deals on candy and chocolate.
March
Stock up on luggage, frozen food, and garden tools during March. It's also a good time to buy a discounted boat.
April
April is a great time to buy a television, vacuum cleaner, or fabric. Take advantage of warmer temperatures and find good deals on snow blowers and used cars.
May
Get ready for summer with deals on patio furniture, party supplies, and kitchen accessories. There also tend to be lots of sales on designer furniture and mattresses.
June
This busy wedding month is a great time to buy champagne and hardware.
July
All sorts of things go on sale in July, ranging from furniture and suits to paint. Stock up on household essentials like plastic wrap and other paper goods.
August
Now is the time to purchase summer items, like swimsuits, garden supplies, and sandals. It also kicks off back-to-school shopping with great deals on laptops.
September
This month boasts deals on wine, flatware, and discounted patio furniture.
October
October is a good month to buy big appliances, landscaping equipment and plants, and cookware.
November
The end of the year is a great time to buy a new or used car. It is also a good time for electronics, wedding dresses, and baking supplies.
December
End the year with great deals on computers, jewelry, and electronics.