The start of a new school year is among us and that means "Back To School Shopping" .  In fact, for some, school is already in session.   Fortunately for me, I have a few more weeks to get all of my shopping done and get adjusted to our new schedule.
Shopping this year has been quite interesting!  My boys have grown into their own style recently and it has become evident that what "Mom" considers cool isn't quite necessarily cool to a pre-teen.   J.T. has his own fashion sense and is NOT quite into the mom-inspired look any more.  Lucky for me,  JCPenney has a full range of styles that made us all happy!
Here is a snap shop of a few of the outfits J.T. chose.  Since he is very casual and loves comfort, his selections reflected that.  He also likes to dress up on occassion also,  so he was able to  mix and match a varitey to different looks.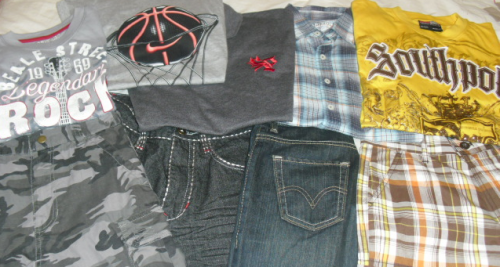 Here is a sneak peek of  just one of his looks for this school year.  If you wanna see more, be sure to check out the JCPenney Mom/Teen LookBook on FaceBook for other cool looks.  J.T likes the camera and was not shy at posing one bit. 
Check out this "Mom" approved but "Teen" selected outfit below.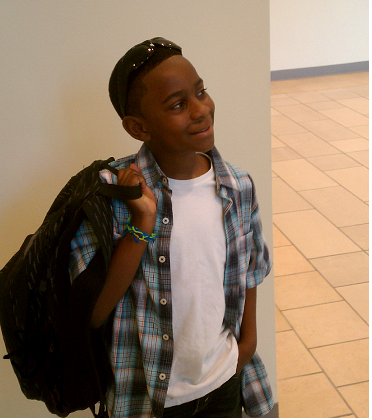 Thanks so much to JCPenney for allowing me to spend time shopping with my son while he chose his "own" look for this school year. The experience was great.
Make sure you check out JCPenney for some wonderful back-to-school sales.  Remember, even if there isn't a JC Penny near you, you can shop online!  They have a great selection of clothing for all of your kids back to school needs and more. 
*Disclosure:  I was sent a gift card to do back-to-school shopping with my son. All opinions are mine, and gift card did not influence my opinions in any way.