"This blog post was sponsored by KING?S HAWAIIAN? but the opinions are all my own." #GameTimeGrilling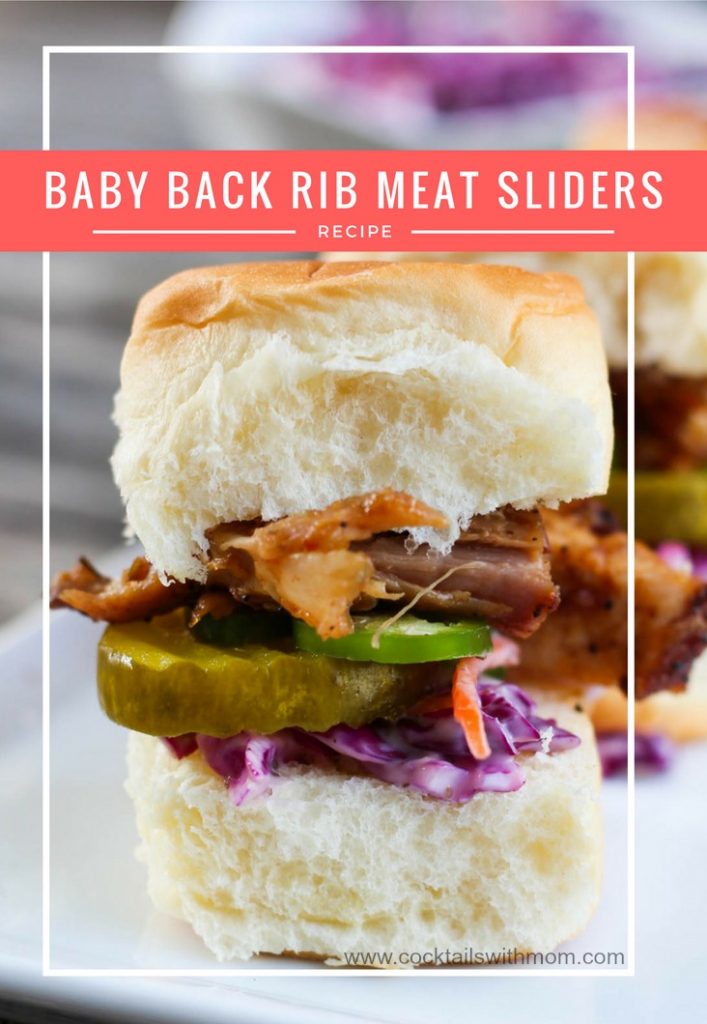 The summer grill fires may be long gone, but our taste for cooked meat will never wane. Our Baby Back Rib Meat Sliders are the perfect remedy for the long gone dog days of summer. And although our baby back ribs are cooked in the oven they still come out falling off the bone and delicious! We started with a rack of baby back ribs and rubbed them with a good grade of extra virgin olive oil, then gave them a heavy-handed dusting of bold chipotle seasoning, then massaged in a vibrant coffee rub. What next? Well, I am glad you asked. What came next is a cupful of light brown sugar, which makes a mighty fine blanket of sweetness and is a great tenderizer. The brown sugar will also mix with the pan drippings and create a sweet and savory au?jus. We wrapped the ribs in aluminum foil, set the ribs in a pan, and put it in a preheated oven set at 350? F. After two hours these ribs are done up nicely and will have the whole house smelling like a carnivore's wonderland.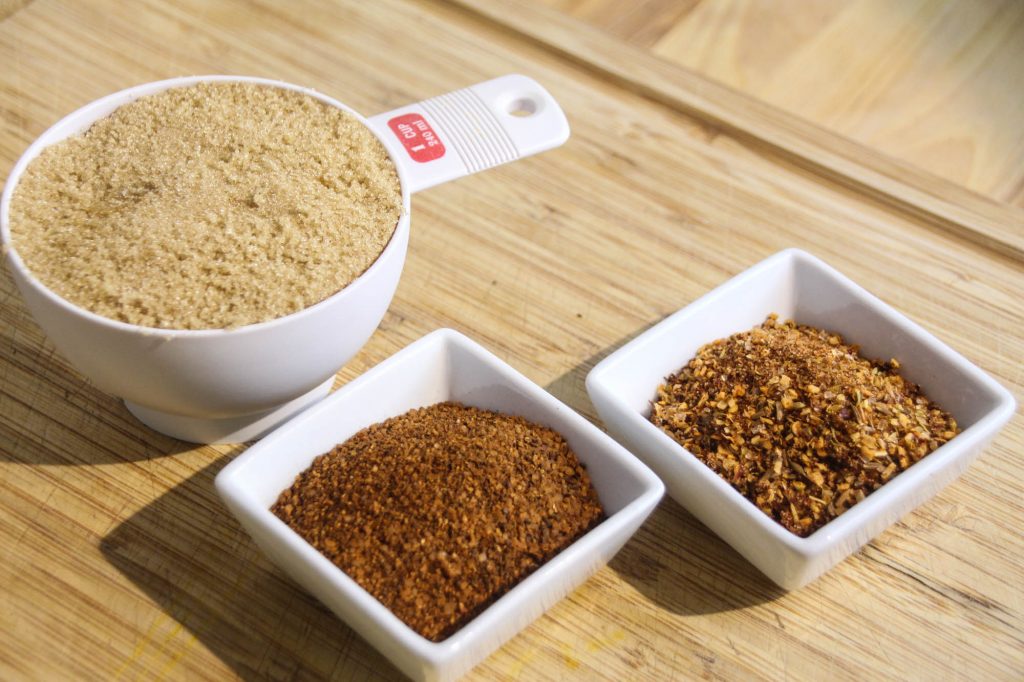 All great ribs start?with adding the perfect seasoning. We add a bit of spice and sweet with our trio of seasoning. From left and clockwise we have light brown sugar, Bold Chipotle Seasoning, and a flavorful Coffee Rub.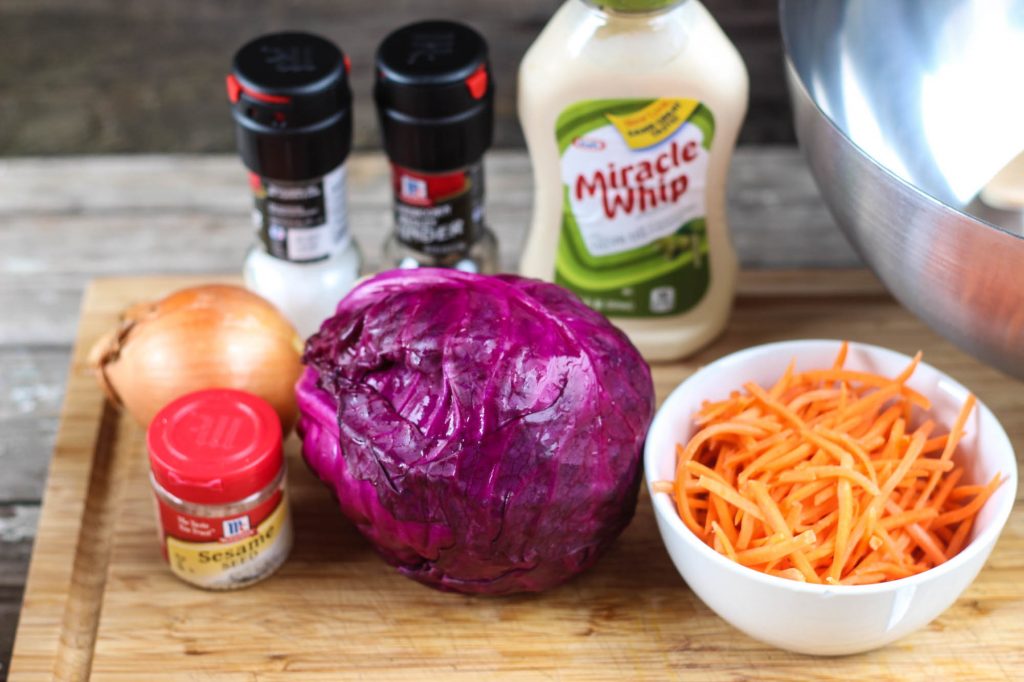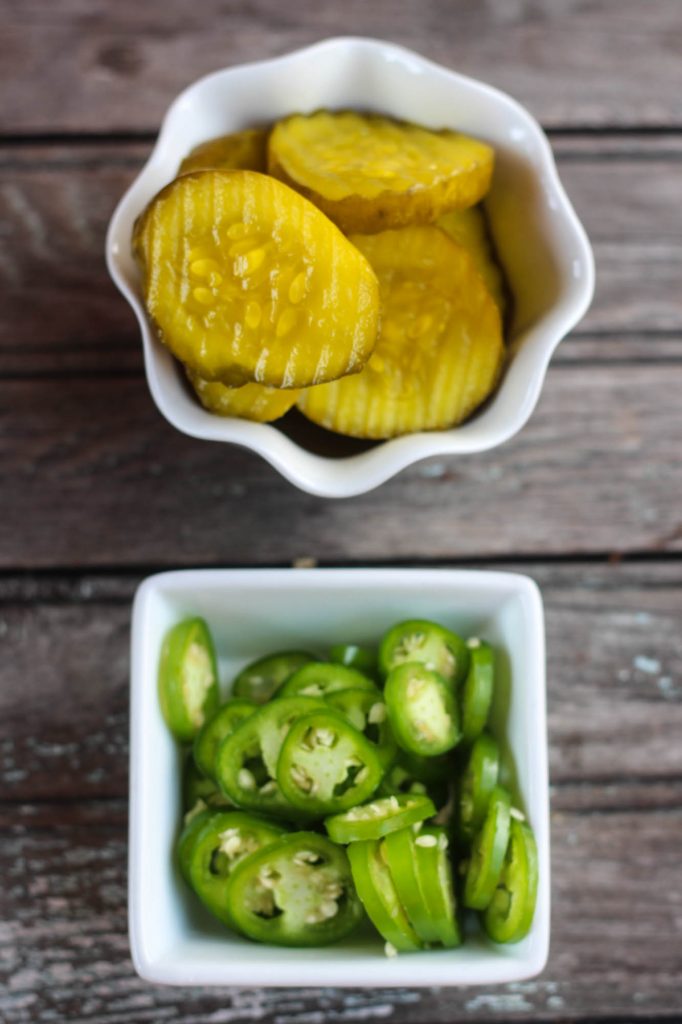 The Baby Back Rib Meat Sliders are served up with homemade slaw and dill pickles, but the cherry on top is the one-of-a-kind King Hawaiin rolls. These unbelievably soft and delicious rolls are what sliders dream of. So, whether you're making our rib meat sliders or sandwiching some other delicious concoction between the King's Hawaiian you are already half way to great eating.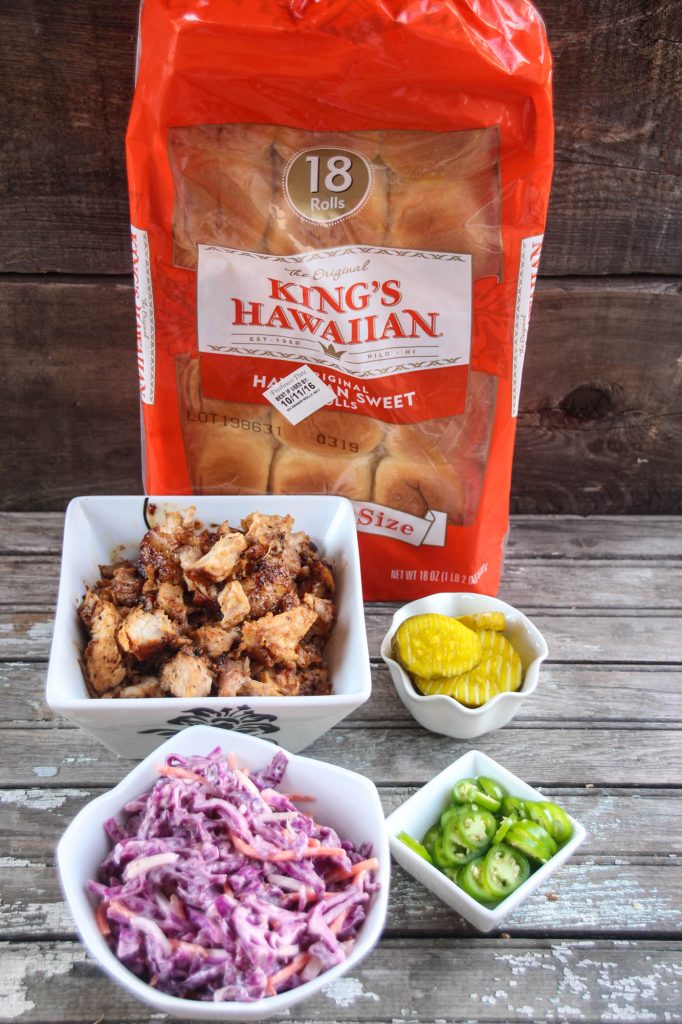 You can find The Original King's Hawaiian at you local HEB supermarket. I grabbed an 18-count pack back because weekend game-watching calls for extra helpings. And, did you know that King's Hawaiian also make Hot Dog Buns, Hamburger buns and BBQ sauce in several flavors like Original Sweet Pineapple, Smoked Bacon? I mean what more could you ask for!? Are, you ready for gameday! I sure am!! #GameTimeGrilling.
How To Make Baby Back Rib Meat Sliders
To find out how this story ends check out the full recipe down below, and get an eyeful of the wonderful pictures of? the? good stuff. If that doesn't provide you with enough motivation to recreate these tasty beauties then I suspect there may be something seriously wrong with your eyeballs.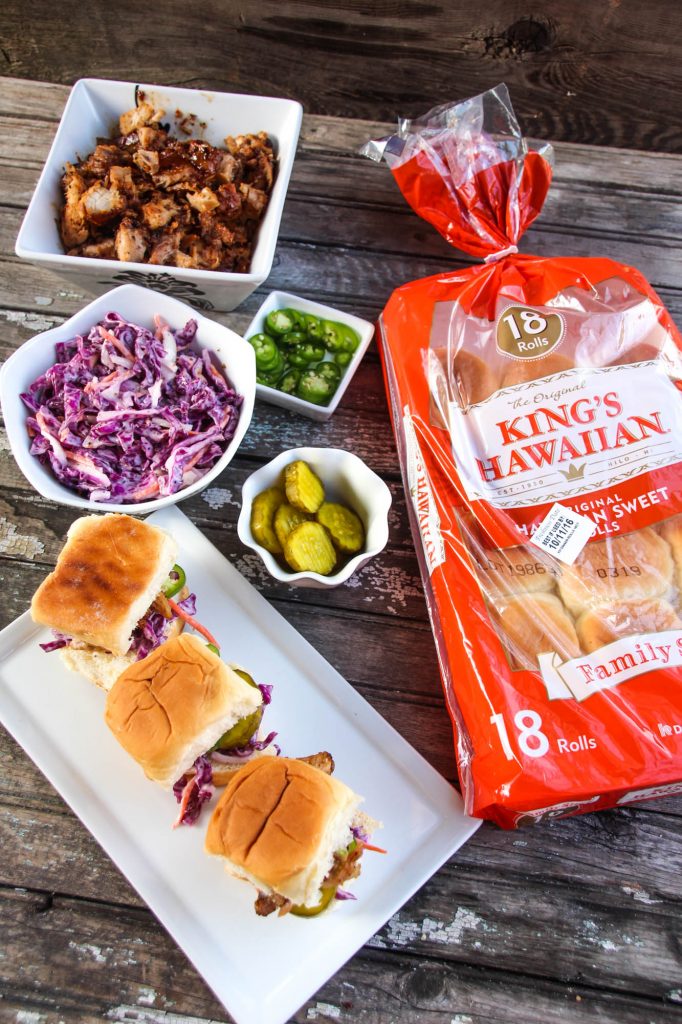 Ingredients:
1 4 lbs Baby Back Ribs
1 cup Light Brown Sugar
1 tsp Freshly Ground Black Pepper
3 tbsps Coffee Rub
2 tbsps Bold Chipotle Seasoning
2 tbsps Extra Virgin Olive Oil
Package of King's Hawaiian Rolls
Directions:
Preheat over to 350 ? F.
Remove baby back ribs from package and pat dry with paper towels.
Brush 2 tbsps?of EVOO onto ribs, front and back.
In a small bowl combine light brown sugar, coffee rub, bold chipotle seasoning, and freshly ground black peppercorns.
Rub seasoning mixture onto the front and back of the baby back ribs. Leaving more of the mixture on the top of the ribs, at least a 1/4 thick.
Wrap ribs in aluminum foil and leave a vent opening in the top.
Place the ribs into a roasting pan and place into the oven.
Cook the ribs for two hours.
Remove from the oven and allow to rest for 15-minutes.
Using a large chef's knife cut and remove the rib meat from the bones.
Place the rib meat on the cutting and chop into smaller pieces and place into a bowl.
Spoon pan drippings onto the rib meat.
Cole Slaw
Ingredients:
1/4 cup shoestring Carrots
1 small yellow onion, diced
1 small Red Cabbage, shredded
1 tbsp Sugar
1 tsp Celery seed
1/3 cup Mayonnaise
Add sea salt to taste
Add freshly cracked black peppercorns
Directions:
Using a food processor or knife shred the red cabbage into thin strips, add the shredded to the bowl.
Add the shoestring carrots, diced onions, sugar, celery seed, mayonnaise into the bowl with the red cabbage.
Using a large wooden spoon mix to combine all of the ingredients.
Add sea salt and freshly cracked black peppercorns to taste.
Place into the refrigerator until ready to use.
The Fixings:
Dill Pickles
Sliced?Jalape?os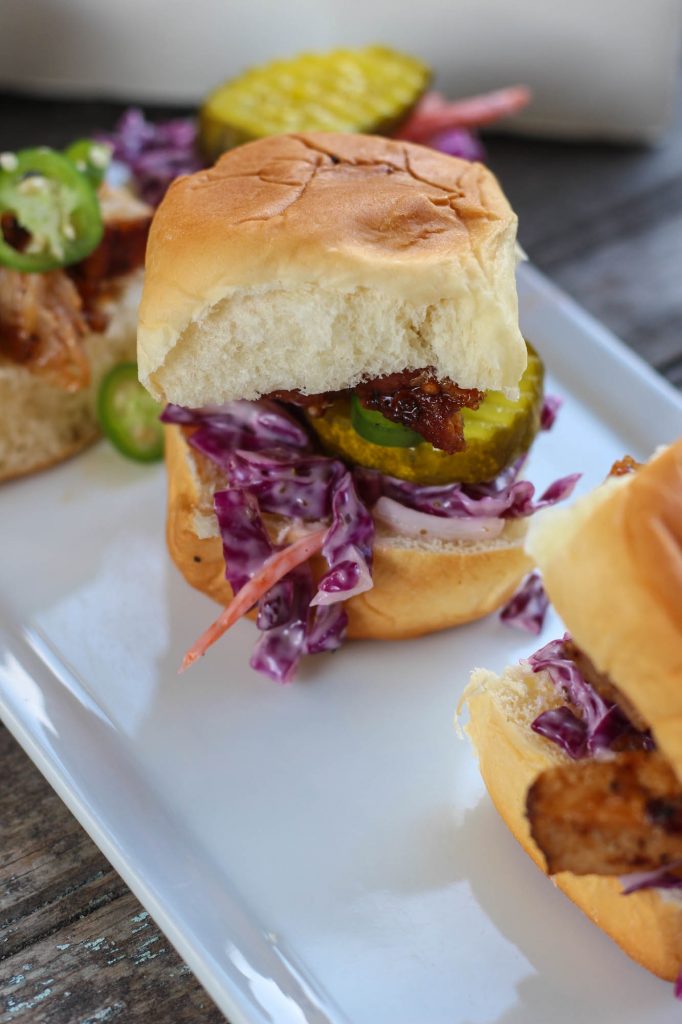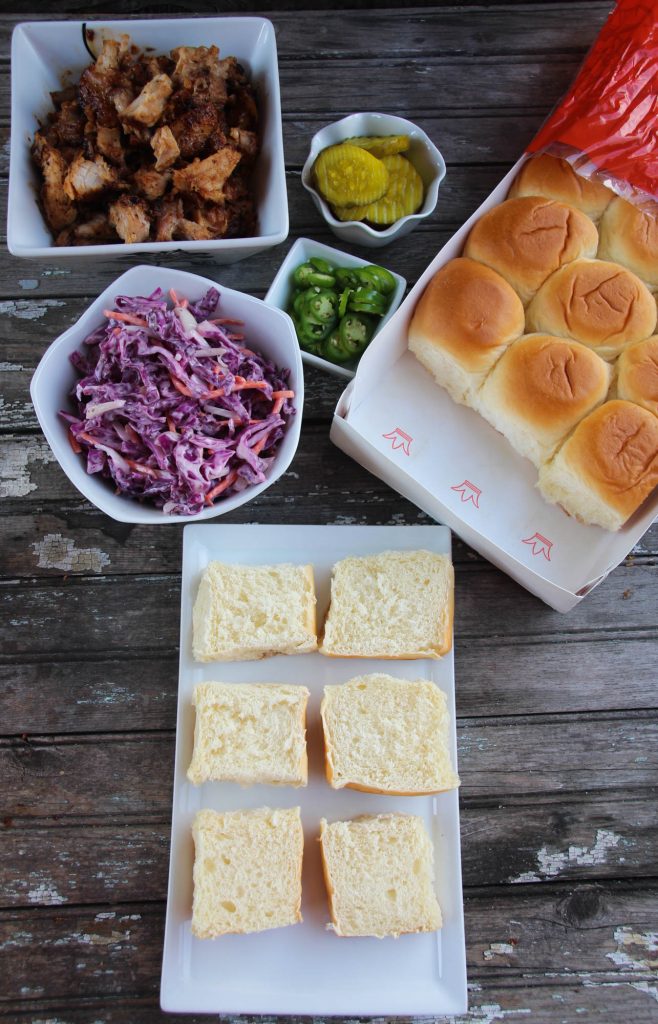 Save
Save
Save
Save
Save