I've always been the type of person to give back and do my small part whenever I can.  So when I find reputable organizations that are doing great deeds, I like to share it with others which is why I want to share Giveback.org with you.
If you were one who tuned in to Oprah's Big Give contest in 2008,  then you may recall Stephen Paletta who along with other participants traveled cross-country giving back to folks in different communities who possessed a need.  Long story short, Steven went on to winning the $1,000, 000 grand prize and set up his own foundation called GiveBack to donate to charities around the world.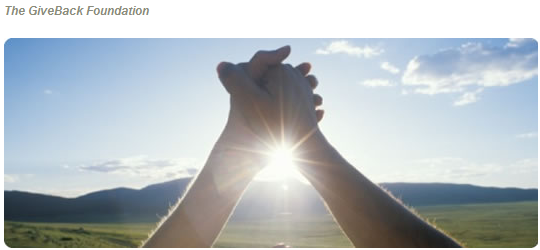 GiveBack is great way for us all to give back and to empower people to do more by starting their own foundation and giving to the foundation they care about the most.    Based on a digital platform , GiveBack allows you to set up a personal foundation and donate to your favorite charities in the matter of minutes.  Launched in 2010 with the help of star athletes and Mission Skincare co-founders Serena Williams and Steve Nash, GiveBack has also partnered with over 400 online merchants, and members automatically earn up to 15% of every purchase toward the cause of their choice.

How does it work?
•You can sign up at GiveBack by registering or logging in through Facebook.
•Once your account is registered, you can begin searching for charities that you would like to support. You can choose any charitable organization that is recognized and in good standing with the Internal Revenue Service.
•You can then add money to your organization by donating directly from a credit card, shopping with their 400+ online partners (earning up to 15% of each purchase) and engaging with their sponsors to earn more for your foundation.
•Spread the word! Share on Facebook and your other social networking sites. There's power in numbers so spread the word by promoting charities and sharing stories.
As an added motivation to sign up now, Giveback has kicked off the "100 Days of Giving"contest and one member will win $1,000 for his/her foundation every day until July 16.  If you've been meaning to donate to the causes that are close to your heart, please check out: https://www.giveback.org. While shopping for your family, you can GiveBack at the same time to worthy cause.
 Watch the Video:
What is GiveBack? from GiveBack on Vimeo.
 Photos credit GiveBack.org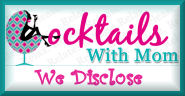 Although this is a sponsored post, all views remain mine and are not influenced in any way.