Long car rides are torturous. There?s almost complete certainty that your beautiful children will begin screaming, ?Are we there yet?? thirty minutes into the tip.? Keeping them entertained means more than just playing movies on the built-in TV screens or downloading their favorite games on their tablets.? Providing your children with useful, educational ways to be entertained can transform a dull car ride into an adventure.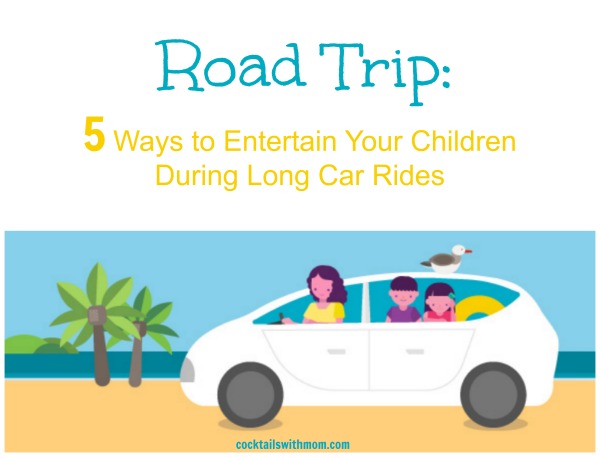 Create Printables
Print and laminate miniature pictures of animals, plants, and cars of different colors. Scramble them up and ask your child to look for various items in the stack. Concentration will be at its peak while your child attempts to find the correct answers.
Print and laminate family photos. Give your child a whiteboard marker to draw crazy designs on the pictures.
Use a Dry Erase Board
You can play a mini trivia game with your child. Prepare questions suitable for your child?s age and allow the child to use the whiteboard to write his or her answers.
Your child can also draw whatever he or she would like on the dry-erase board. It?s easy to erase so that multiple designs can be created.
Create a Lap Desk
All you need is a cookie sheet. Pack your child?s knapsack with books, crayons, and foam shapes. All of these fun activities can be placed on the makeshift cookie sheet lap desk for your child to use.
Try Letter Boxing
Similar to a treasure hunt, letter boxing allows you to find hidden ?treasures? along your road trip. The website, letterboxing.org, has clues for finding the hidden treasure boxes. These clues are hidden in small, weatherproof boxes in publicly accessible places. It?s a good way to allow your kids to explore the outdoors and get a breather while on a long journey.
?Play the License Plate Lingo Game
Players are required to come up with the most outrageous meaning for the letters on license plates. For instance, a license plate may have the letters DEF. Your child may come up with Doodle Everything Funny or something more creative. The winner of the game is the person who can create the most hilarious and ridiculous expanded acronym.
There are ways to entertain your children on long car trips without resorting to movies and electronic games. Consider these options and try to create some of your own.

If you?re in the market for a new or pre-owned vehicle in the Robesonia, Reading, Lebanon, Lancaster, Allentown PA?area, visit the Savage Chrysler dealership of PA, our partners for this feature. You can save a ton if you buy the right vehicle to suit your family?s travel needs.