Have you ever been caught up in a winter blues funk?.? Around this time of year, after the holidays and about mid-winter, people tend to get into a funk. The winter blues start to set in, and if we?re not too careful, we can let it get us down. We have to make a conscience effort to either not get into the funk in the first place, or get out of it right now.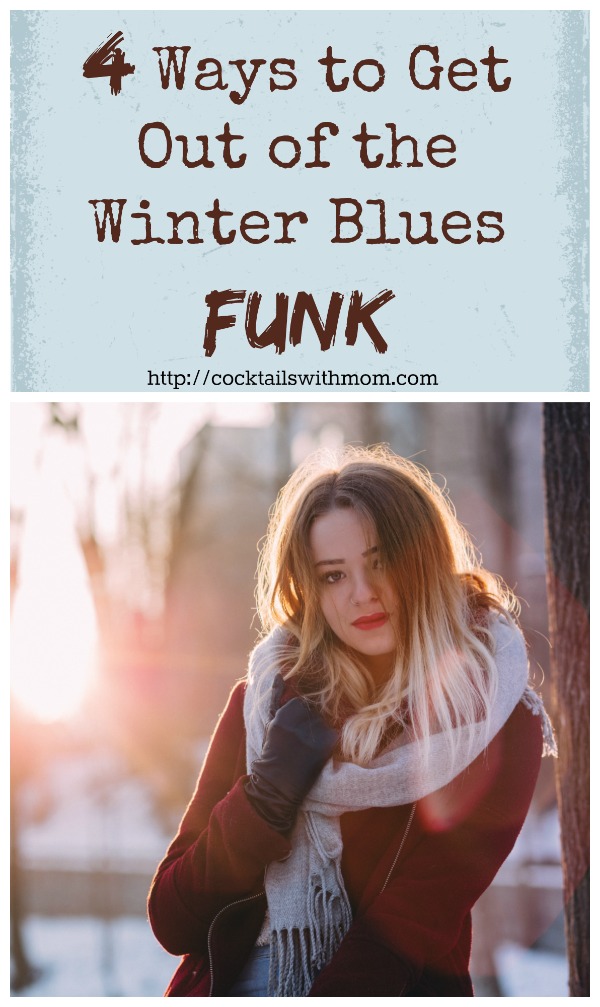 What can we do to achieve that feat?
4 Ways to Get Out of the Winter Blues Funk
I know spring cleaning is set aside for spring, but you can start on that now. Open up the curtains or turn on the lights so you can see what you need to clean. Work on one room at a time and deep clean every nook and cranny. Take your time. You still have some winter ahead of you, and you can spread the cleaning out over the next several weeks and into spring.
Maybe it?s time to hit the road and head toward a sunnier side of the world. Drive to the nearest warm place to your home and spend the weekend, or travel a little further down the road. Or, if you can?t do the road trip, get creative and find the warmest place in your town. Maybe it?s a gym where there is a sauna or the hottest dance club. What?s most important is that you feel the warmth wherever you choose to go.
One way to get out of a funk is to learn something new. Take a class to learn something you?ve always wanted to try but just haven?t had the time to do until now. Maybe you can learn a new language or craft. You could take a new workout class and get in shape for the upcoming seasons. Head to the library and check out books on a new skill you?d like to master or check out their classes they offer there to see if anything appeals to you. Your local hobby shop offers classes. Maybe you?ll find a new hobby.
Find a reason to get out of the house. Don?t let the winter blues get you down so far you have no desire to do anything but snuggle into the covers of your bed. This is where you can get into emotional trouble. Make a lunch date with a friend you haven?t seen in awhile. Go visit a local winter event in your town. Go to the movie theater and watch a new movie you?d like to see on the big screen. Visit a greenhouse or flower shop just to give yourself a little bit of cheer. Or go test drive a car.
The winter blues is a real thing, and it?s something you don?t want to get stuck in. Make an effort to keep yourself out of it by trying some of the things mentioned here.
What ideas can you think of that would help you stay out of the winter blues funk??
Save