When I was younger, I would dream of the kitchens and living rooms from magazines with the fancy upgrades and matching furniture. I would look at them and tell myself that my future family could be happy in a beautiful home that was always pristinely clean.
Now that I actually have kids of my own, I was in for a bit of a wakeup call. Sure, I want my house to be clean and tidy to create a safe and welcoming environment for my family and friends, but I also want it to be lived in and explored by my children. I've partnered with Delta and I'm excited to embrace our #HappiMess around our home using their innovative products!
Embracing My #Happimess
Our kitchen is the room that is constantly messy. It can be easy to get discouraged that my kitchen will never belong in a magazine, but then I look around and see all of the memories and joy in the mess and realize that it is actually a HappiMess. In the kitchen we prepare meals and eat together as a family, my kids do , home work, art projects and get creative with all sorts of things. The kitchen stools at one point have been turned into rocket ships and blanket forts and all other good things. Sure, my kitchen isn't pristine but it is full of memories and happiness.
Sometimes I need to take a break from constantly cleaning my house and just enjoy the moments with my kids. Creating a collage on the kitchen table sounds much more inviting than scrubbing out the sink. Memories are made and families are strengthened in the middle of a HappiMess.
The folks at Delta Faucet are on my side about embracing messes. Their products are designed to revel in the mess and make cleaning up your HappiMess just a little bit easier. With the Delta Touch2O technology cleaning up can be fun again with a simple tap anywhere on the faucet.
Delta #HappiMess Sweepstakes
You can win a Delta Faucet and bath prize pack worth more than $2400 when you share your messy moments through the Delta #HappiMess social media sweepstakes.
Share your stories using the #HappiMess and #DeltaFaucet hashtags on Facebook, Twitter and Instagram and be entered to win a prize package worth $2400!  Share a photo or video using the hashtag #HappiMess to be entered to win. In order to enter the sweeps,  "Like" Delta on Facebook.  Post on either Twitter or Instagram with the #HappiMess and #DeltaFaucet hashtag. Once you do, you'll receive a notification asking you to verify your image. Then just join the contest! You have until October 10th to get in on the fun.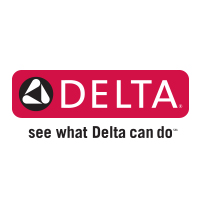 Why do people treat mess like it's a bad thing? It's actually the evidence of a life well lived. When you're out there making, creating, doing and playing, embrace your #HappiMess and let Delta kitchen and bath innovations help clean up so you can do it all again tomorrow
Disclosure: Compensation was provided by Delta via Mode Media. The opinions expressed herein are those of the author and are not indicative of the opinions or positions of Delta.