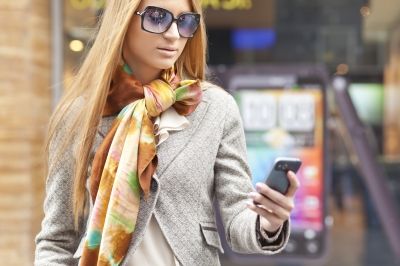 The Fall season is all about going high fashion and adventurous with your wardrobe. For 2013, the clean-cut yet edgy look can turn your accessories into a fashion statement. With knee-high boots to jewel tone accessories, a great way to add some flavor to your outfit hues is to add a fun print to your look.
Whether it's an animal printed scarf or a snakeskin bag to complete your look, achieve a polished look with a signature scarf wrapped around your neck appropriate for any business women or party girl. Check out our picks for prints to keep an eye out for Fall.
Animal Print
Whether you love zebra stripes, leopard spots or snakeskin, Fall is all about going wild with animal printed accessories. A great way to add some edge this season is to pair up your outfit with an animal printed scarf. Since an animal print generally consists of neutral tones such as browns and blacks, opt for wearing a rich burgundy knee-high boots and jeggings. The neutral shade is a great combination to wear for day or night. Want to spice up your work attire? Pair a leopard print bag with your simple outfit to add an interesting touch to your look.
Floral Denim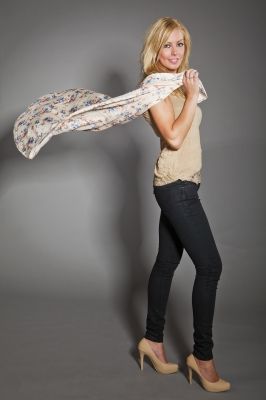 No we aren't talking the typical blue denim, think fun floral prints for your pants and blazers. Denim can be both practical yet stylish, it's ideal for keeping warm and cozy through the season. You don't have to wear the typical dark hues for this trend to be Fall appropriate, go for slightly cooler printed shades and pair it with neutral honey brown blouse and boots. Pick shades of deep plums with black and burgundy flowers for a rich color palette, jewel tones are perfect to tone down this vibrant pattern.
Tribal
Aztec and Tribal printed blouses and skirts
 is another way to add a fun pattern to your Fall outfit. The strong prints consist of bold and warm tones with a graphic element. Layering a deep jewel tone blazer with a richly sa turated tribal printed blouse can bring a sense of balance in
your outfit.
For a more natural look, pair your Aztec printed skirt with a neutral beige top and caramel boots.