This post was a sponsored opportunity with Foodie.com
With cold weather and dreary days comes the need for hot food and good company!  There's absolutely nothing like your favorite comfort foods, this time of year.  The things that come to mind are piping hot bowls of beef stew, a heaping helping of alfredo and piping hot chicken noodle soup.  How can you NOT smile just thinking about these fabulous dishes? What doesn't make me smile is the thought of slaving over the stove for hours.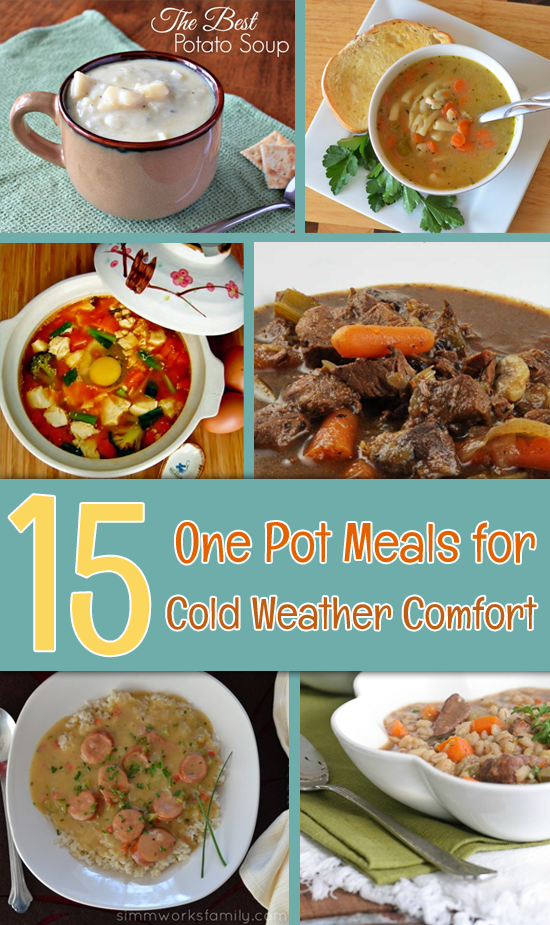 With that in mind I set out to find a good selection of One Pot Comfort Meals to knock the chill off during the colder parts of the year.  These meals will warm you inside and out.  I have tried to include a little something for everyone, including my vegetarian friends and clean eating folks as well.  Which of these wonderfully warming dishes tickles your fancy?
Check out 15 One Pot Comfort Meals

by Dee Cwm at Foodie.com