I love taking family portraits. Even as a little girl, I would look forward to that special day. The idea of getting all dressed up or NOT was fun and I could not wait to see how they turned out. Some of course turned out better than others… and still to this day I have to wonder what "mom" was thinking of with some of the outfit selections and hairstyles choices. We still get together today, and can laugh just as hard at some of them and again wonder what mom was thinking!!! She still thinks we looked adorable and you cannot convince her otherwise. But that is the great thing! Portraits capture special moments and are a great way to reflect and bring us back in time!
Now that I have kids of my own. I take every opportunity to capture those quirky and sweet moments. I take load and loads of pictures that they will be able to look back on and laugh at one day because there is no such thing as too many pictures. Birthdays, graduations, family vacations are just a few occasions you will find me snapping pictures, but when I want professional portraits, Jcpenney Portrait Studio is one of my favorites places to have them taken. What I love about the JcPenney studios is that the process is easy, the staff is knowledgeable, the quality is great and the prices are the best.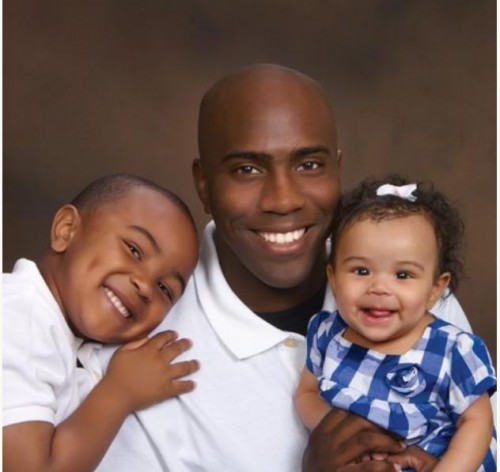 photo: jcpenney.com
 Jcpportraits also offers great tips to help you prepare for your photos:
Dress for Portrait Success
Keep clothing simple. Try to choose solid colors for your portraits. Avoid large, bold patterns such as plaids and stripes. Remember, bright colors also draw attention away from your face.
Avoid short sleeves and tank tops. Long sleeves will draw attention away from your arms and helps bring the focus back to your face.
Jcpportraits' photographers may suggest a full-length pose. Make sure you coordinate portrait clothing from head to toe.
Darker clothing slims. Choose shades of black, brown, blue, dark green and other jewel-toned colors. Light tones tend to emphasize body size.
Scoops or v-necks flatter shorter necks and full faces. Turtlenecks or high-necked garments flatter longer necks and slender faces.
Keep clothing consistent. Dress everyone in the same style. Don't mix casual and formal clothing in portraits.
 Coordinate Colors
Wear light on white. Light pastel or white clothing looks best against a light-colored or white portrait background.
Wear dark on dark. Dark clothing looks best against darker backgrounds and creates a more formal mood in portraits.
Don't mix light and dark colors in portraits. Show your style in small accents. Save stronger colors and patterns for accessories like scarves and neckties.
 Props and Backgrounds
Ask your photographer for advice. If you're not sure what you want in your portrait, jcpportrait photographers can help you choose a portrait background that suits your needs.
Add in your personality. Bring your own props for a personal touch. Consider items such as baby blanket, stuffed animal, or a special toy.
Right now Jcpenney portrait studios is offering a fantastic deal during their April promotion.  For just $20, you can get 6 traditional portrait sheets (mix and match sizes and images) plus get one free $9 sitting fee.

We are planning on taking  our yearly portraits sometime soon and this would be a great time to do so. I've already started to gather up some portrait ideas on my Pinterest board!
You can find out where the nearest jcpenney Portrait Studio is by clicking here. While you're over there, be sure to read their tips and tricks for preparing for portraits!
Visit jcpenney portraits to see special offers to learn more!
I wrote this review while participating in a blog tour campaign by Mom Central Consulting on behalf of jcpenney Portrait Studio. I was asked to create a Pinterest Board and pin at least five (5) pins. I give jcpenney the right to repin any or all images/original content from this board. I received a promotional item as a thanks for my participation.