Before you decide to buy a new car, you need to make the important decision of what to do with your old car. Even though you can choose to sell the old vehicle on your own, you do need to remember that it can take a lot of effort.
Trade in is a good option if you don't have down payment to pay for the new car. Learn how to get the most of your trade in so that you can get the best value possible.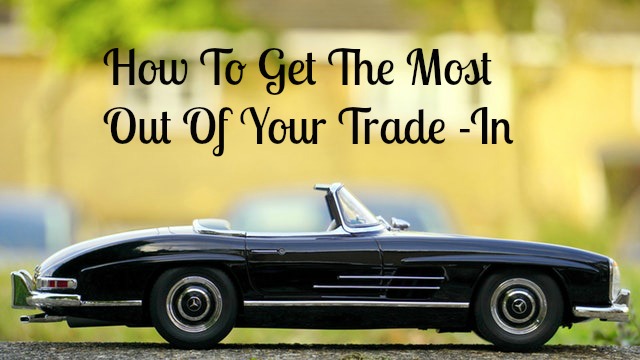 Figure Out Your Car's Worth
One of the first things that you need to do before you start negotiating a trade in is to know the actual value of your car. You can make use of many online resources to ascertain the value of the vehicle.
When you know what your car is worth, you will be able to negotiate better with the dealer. You can start at the higher end of the price and even when you settle for a lower price, you will still be able to get a better deal.
First impressions count a lot and it is advisable that you make your car as appealing as possible. Get your car in top condition before you go to a dealer for a trade in. Get the oil changed and engine tuned up. Pay attention to both the interiors and exteriors of your car.
Depending on your vehicle type there are certain times of the year that are better for trade in. Summers are ideal for trading in convertibles whereas winters are best for SUVs and trucks.
You need to be firm about the trade in limit. Dealers are always looking to pay the lowest value for cars and when you walk away, it can put you at an advantage. This is especially true if your car is in good working condition.
In the market for a new or pre-owned vehicle?
Be sure to visit Kindle Chrysler Jeep Dodge dealership, our partners for this feature. You know the success of a smooth drive always lies with the reliability of the vehicle you own.
Save
Save