This post was a sponsored opportunity with Foodie.com
Winter means family, friends and holiday entertaining.  Gather your loved ones and enjoy some time together.  Eat, drink and be merry.  I know that it is sometimes hard to come up with new ideas for any recipes.  For me, cocktails are especially difficult.  So I went on the hunt for a few (10 to be exact) new holiday recipes to add to my collection.  There's something for everyone.  Many of them would even be great as virgin recipes.  Omit the alcohol and enjoy!  Of course, if you're really feeling festive, you can modify these to your preferred taste.  Serve up some holiday spirits and enjoy!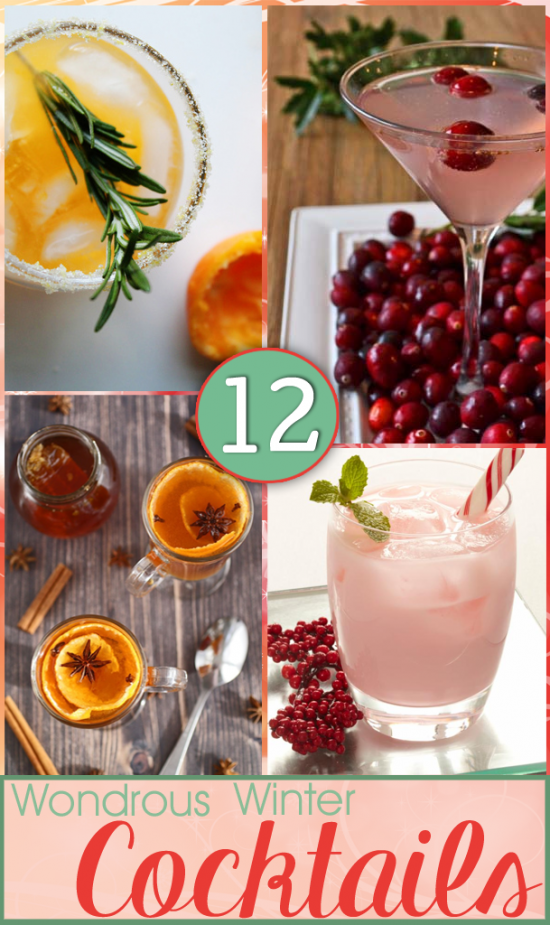 I hope that you will enjoy a cocktail (or two) from the collection below.  Rest, relax and refuel before the new year.  Please drink responsibly and always have a designated driver.  I want you to have a happy and SAFE holiday season.
Check out 12 Wondrous Winter Cocktails

by Dee Cwm at Foodie.com