Visitors to northern California have the opportunity to take in many great attractions, with San Francisco being one of the top destinations in the area to find fun things to do. For example, San Francisco Aquarium of the Bay is state-of-the-art aquarium that is passionately devoted to caring for marine life. While it is an enjoyable place for anyone to visit, there are plenty of reasons why it is one of the best destinations in the San Francisco Bay Area for girls.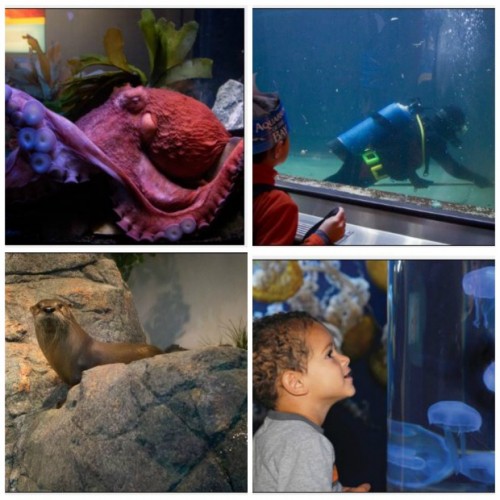 Sleepovers
Many girls enjoy the experience of slumber parties or sleepovers with their friends and the aquarium provides the chance to hold one in a unique location. During this it is possible to view some of the nocturnal animals that would not be seen on a day visit and the fun ends with sleeping in one of the underwater tunnels. The amazing experience of being surrounded by water and watching many types of fish swimming overhead as you go to sleep is one that will certainly be remembered.
Treasure Hunt
The Aquarium website has treasure hunt sheets that can be printed out for use on a visit and these are a fun way for girls that enjoy learning about animals to get some more knowledge. The clues on the sheets will take them on a hunt around the aquarium to find some of the best places to visit. Finding the answers can be an interesting experience, and will help girls understand a little more about the aquatic residents of the bay.
Birthday Party
There are plenty of girls that want to do something special for their birthday and inviting some of their friends to a party at the aquarium can be a great way to celebrate their special day. This is available for all ages and provides the chance for animal-loving girls to enjoy the many exhibits, as well as having some birthday party fun and games.
Located on Pier 39 in San Francisco, the Aquarium of the Bay is one of the city's top attractions. It is the perfect place for girls of any age to have some fun and the activities shown above are some in particular that they will be sure to enjoy. For girls living in San Francisco or those that visit the city with their parents, it is an attraction not to be missed.