Anyone with kids approaching the teenage years will be familiar with the pressure to give them a smart phone.  In fact, kids and smart phones is a hot topic amongst parents and is a timely reminder that we probably cannot avoid technology in our kids lives but we can set boundaries.   Studies show that the majority of parents will delay giving their children a phone or tablet until their late teens. Then there are other parents who give in much sooner. Is this due to pressure from their kids or just a feeling that smart phones are not a bad as some might make out?
As a mom we all deal with that daily battle between taking care and protecting our children while giving them the freedom to become a young adult. Some people argue the point that giving your kids a smart phone makes them safer as they can always call if ever in trouble or can find their way if lost. Others argue the opposite, which is that it can be a distraction, a danger.
For me, I am happy to buy a smart phone for my children once they reach middle school, so around 11 years of age.   Until then I feel they are still very much a child. After the age of 11, there will be a heap of peer pressure, and I would rather give them a smart phone so I can teach them how to use it safely.  My oldest is at this age now and my husband and I have had many discussions on this topic.  We've decided  that "J" is at a good age to give him his first cell phone.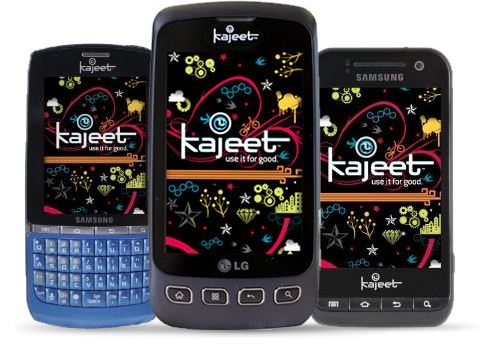 At first, there will be quite strict rules. Perhaps start him off  using it when we are all together, so I can be sure he is using it properly. I would monitor the usage of social networking sites such as Facebook and also any texts or phone calls. After a while I would then feel comfortable letting him use it alone. If he is away from home, or we need to talk when apart then the smart phone will be a great tool, we can use the video apps so that we can actually see each other and I know they are safe.
I think it is important to teach kids the danger with anything, and smart phones are no different. Ensure your kids know about cyberbulling especially if they are accessing Facebook on the phone or receiving text messages. And also ensure they are aware not to get so distracted using it that they don't look when walking down the road for example. Other than that, I think giving kids a smart phone around the ages of 11 or 12 is quite reasonable in today's modern world. What do you think?
kajeet™ is an excellent option for families who have decided to entrust their kids with a cell phone for the first time.   Not only does it offer the option of a prepaid wireless service, it meets the needs and concerns of both kids and parents.
What makes kajeet™ a good choice:
Parents can control or block inappropriate web content on their child's cell phone
Manage text and picture messaging on their child's cell phone
Set up time blocks for when the phone can be used (i.e., if they are in school, parents can disable calls + text)
All kajeet phones come installed with GPS to allow parents to locate the phone (or their kid) if it's lost or stolen
Variety of affordable service plans so you can find the right one for your family
Cancel anytime. No Contracts or Termination Fees
To learn more visit the kajeet™ web site and use Promo Code BACK2SCHOOL to save 15% off your purchase.