I am always hearing horror stories about folks and their in-laws.  Fortunately for me, I have nothing but good things to say about my mother-law.  My father in-law is deceased but the short time I got to know him he seemed great.  For those of you  who have to do deal with MONSTER IN-LAWS…I feel for you!
Think you have a rough time with your in-laws? You are not alone!
"Monster In-Laws" is a reality series that shines a light on married couples dealing with meddling in-laws as they try to make peace with the help of an unconventional, no-nonsense relationship expert.  The highly anticipated premiere of the second season of Monster In-Laws takes place on Monday, May 28 at 10 & 10:30PM ET/PT on A&E.  Each episode features a different family in dire straits, one spouse is at their wit's end, caught in the middle between their loudmouth relatives and the person they married. Using tough love and unconventional tactics, seasoned relationship experts bring everyone under one roof and force them to uncover the deeper issues that lay beneath the constant fighting.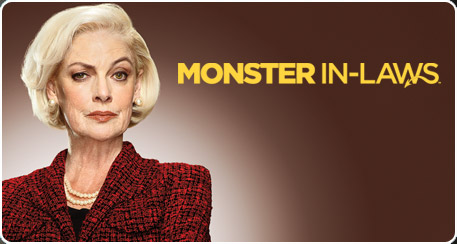 From the video below, you will get a glimpse at just what to expect from the series. You will see lots of tempers flare but the whole point of the show to hopefully find a common ground and work out their differences with the help of experts.
Each revealing episode will feature real-life married couples as they put their relatable in-law problems on display. Some of the episodes may be a bit funny and sometimes not but you get to see it all.  Couples will find themselves in the middle of the person they married and a member of their immediate family, desperate to put an end to the battles that are tearing them apart.
Will you be Watching?  Be sure to catch the new season of "Monster In-Laws" airing on May 28th with a double header!
Monster In-Laws" is produced by Leftfield Pictures ("Pawn Stars," "American Restoration"), for A&E Network. Executive producers for Leftfield Pictures are Brent Montgomery and Courtney Montgomery. Executive producers for A&E are David McKillop, Elaine Frontain Bryant, Drew Tappon and Stephen Harris.