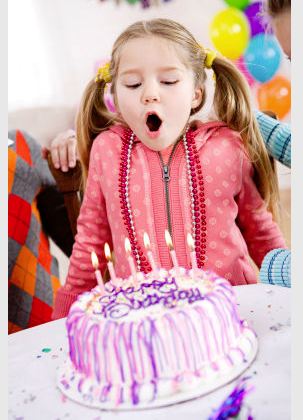 If your child's birthday is coming up and you are in need of some inspiration when it comes to fun finger food and game ideas, then you are in luck because we will share with you some great party ideas to help you along the way.
Like many, you don't know where to start and if you've been rushing around, posting invitations and trying to rearrange the front room so there is more space for the kids to play games, then you are sure to deserve a well earned break. It's the perfect excuse to sit down for 10 minutes, so you can rest your back, and play a game of CheekyBingo, while you leave rearranging the furniture to your partner.  I hope you find the three ideas below useful and helpful.
Children's Birthday Party Ideas
Name Tag Cookies
Kids love it when they see their name written on something, so these name tag cookies are sure to go down a treat. Simply make (or buy) a batch of star shaped cookies. Cover the cookies in yellow frosting, then using a black frosting pen, carefully write each name of the child attending the party on the cookie. When they arrive, you can give each child their very own sheriff cookie badge with their name on it.
Obstacle course
If it is a nice day, rather than letting the kids rampage around the house, why not take them to the park where you could build a mini obstacle course? Create something simple and fun, like getting each child to follow a trail of colored toy bricks to a tree, where they have to bounce a ball three times, before hop-scotching back to the start.
Kid crafts
If it is a rainy day, why don't you get them all doing a fun craft like coloring in a big picture together or even doing some finger painting? Alternatively, you could play some Disney music and see if they can guess which film the song comes from.
What are some of your favorite Children's Birthday Party Ideas? Please share with us your favorites.