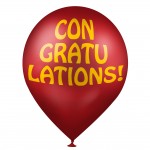 A big  thanks to all of you who entered the Contests and Congratualtions to all winners!
Get Smart Digital Bathroon Scale
Commenter # 123 Cynthia M says:  
tweet:http://twitter.com/THEotherCYNtwit/status/8021116828
 Make Ahead Meals for Busy Moms
Commenter # 53 Karen Pochodowicz said:
Chicken Canneloni
Money Savvy Pig
Commenter # 21 Cindy said:
I'd like the Millionaire Kids Club Books. Maybe it could give my five year old a little firmer grasp on money concepts. He is constantly trying to think of ways to turn a buck. He's already dreaming of yard sales to get rid of his unwanted Christmas stuff. Don't tell his nana. She's the one who bought him so much stuff he doesn't know what to do with it all.
The Homestead Company $35 Gift Certficate
Commenter #180 Nancy S said:
I follow you on twitter – ncschools.